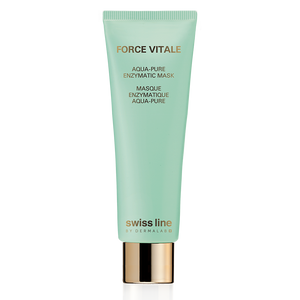 This ultra-creamy, non-drying mask offers antioxidant and soothing properties. It offers an exfoliating alternative that is gentle enough for problematic skin.
How to Use: Cleanse and dry skin, before smoothing on a thin layer of the mask onto face and under the jaw-line, where imperfections also appear. Avoid the eye area. Leave on for 10-15 minutes, then rinse off with tepid water. The frequency of application varies depending skin condition.
Ingredients: Enzymatic complex (contains papain), Kaolin, Green tea extract (Camellia sinensis) and rosemary leaves (Rosmarinus officinalis).