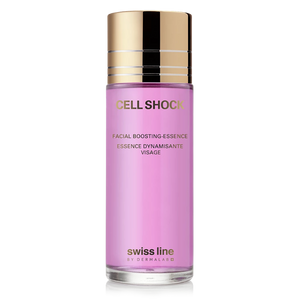 A concentrated splash of coolness housed in an essence-in-water formula. Much more than a classic tonic lotion, this new and sophisticated formula prepares skin to enhance the effects of all other products, while hydrating the skin and reducing the appearance of fatigue signs on the skin.
How to Use: Apply every morning and evening immediately after your usual cleansing steps, before application of a serum and / or a cream. Pour a few drops onto the palm of the hand and smooth over face and neck avoiding the eye area (no need to apply with a cotton pad!)
Ingredients: Cellactel 2, Grape polyphenols, Kombucha extract, Moringa seeds, Nasturtium stem extract.