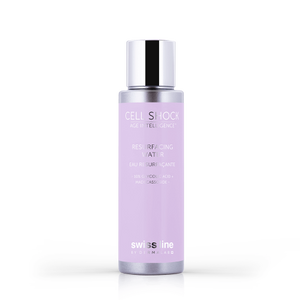 Provides the ultimate exfoliation. Refines pores, brightens, smooths fine lines and reduces post-acne marks. Energizes and revitalizes. Boosts the effect of all Age Intelligence products, or any other skincare.
How to Use: Apply over the face and neck areas, either with a cotton pad or simply with palm of the hand. Night-time only, after the usual cleansing and before serum and/or moisturizer. Do not rinse after application.
Ingredients: MADECASSOSIDE®, glycolic acid 10%, cellactel 2 complex + argan plane cells.