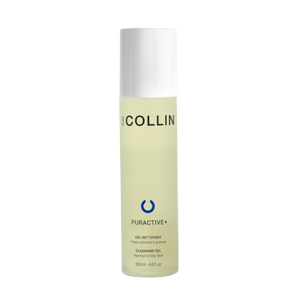 For normal to oily skin. This foaming and refreshing cleansing gel removes excess sebum and impurities. Your complexion looks and feels supple and refreshed.
How to Use:
Apply and emulsify with wet fingers. Rinse with lukewarm water. 
Frequency : morning and evening.
Ingredients: Anti-Microbial Peptides, Dermal Respiratory Factor (Probiotics), Chlorophyll, Aloe Barbadensis, Allantoin, Essential Oils, Hydrolyzed Wheat Protein, D-Panthenol, Herbal Extracts
Thank you!
I was running low on my favorite face wash and was very happy to see that Life Stiles (the only place in yeg that carries it) offered online shopping. Since it's hard to go out right now for anything, this was very much appreciated! I received it quickly and with a personalized touch that I also appreciated. Also this face wash is great for oily/combination skin. Very gentle and a little goes a long way and it helps with my breakouts without drying or irritating my skin.