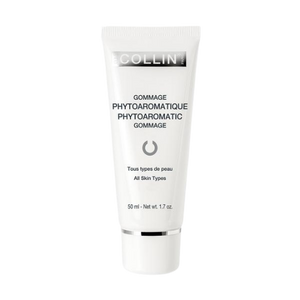 For all skin types. This light emulsion, formulated with botanical extracts and exfoliating rice powder, soothes, revitalizes and leaves your skin radiant.
How to Use:
Should be applied on damp skin. After the cleanser, apply a thin layer, sufficient to cover the skin. Leave to work for 10 to 15 minutes. Rinse thoroughly. 
Frequency: 1 to 2 times a week.
Ingredients: Polyethylene, Viola Tricolor, Simmondsia Chinensis, Ginkgo Biloba Extract, Allantoin, Citrus Limonum