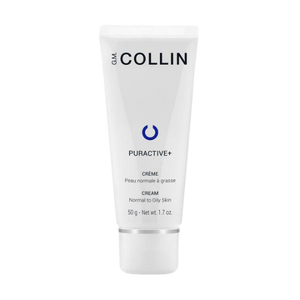 A light, refreshing and non-oily cream formulated with antimicrobial peptides and purifying properties, suitable for oily and acne-prone skin. It mattifies the skin and tightens pores.

How to Use:
After the appropriate G.M. Collin cleanser and mist, apply the quantity of cream best suited for individual skin absorption and massage thoroughly.
Frequency: Morning and/or evening.
Ingredients: Anti-Microbial Peptides, Oxygen Complex, Dermal Respiratory Factor (Probiotics), Oleanic Acid and NDGA, Zinc Amino Acids, Vitamins E and C, Allantoin, Essential Oils, Demaxyl, Sodium Hyaluronate, Centella Asiatica Extract, Encapsulated Tea Tree Oil