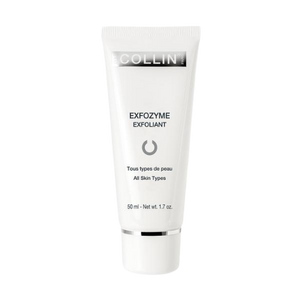 This enzyme-based exfoliant refines, brightens and leaves the skin smooth without the use of micro beads or granules like other exfoliators. It contains a complex of essential oils that purifies, refreshes, soothes, and prevents dehydration with a creamy texture and can be used around the eyes. Suitable for all skin types, even for sensitive skin.
Hot to Use:
After the cleanser, apply a thin layer on damp skin. Leave to work for 10 to 15 minutes. Rinse thoroughly. 
Frequency: 1 to 2 times a week.
Ingredients: Punica Granatum, Kaolin, Zinc Oxide, Simmondsia Chinensis, Citrus Limonum